More than 1,200 stores, 47 countries, over 23,000 employees - NEW YORKER is one of the largest international fashion brands. As an owner-managed company with headquarters in Braunschweig, NEW YORKER combines the flat hierarchies of a family business with the internationality of a major corporation. "Dress for the moment." is more than just a slogan for us. NEW YORKER makes fashion for real moments. Every moment is unique. Just like every look. We want to create experiences and encourage our customers to be themselves. To be real, to experiment. We make fashion for real moments.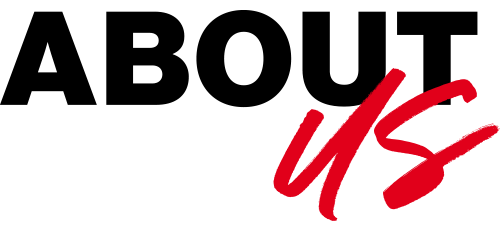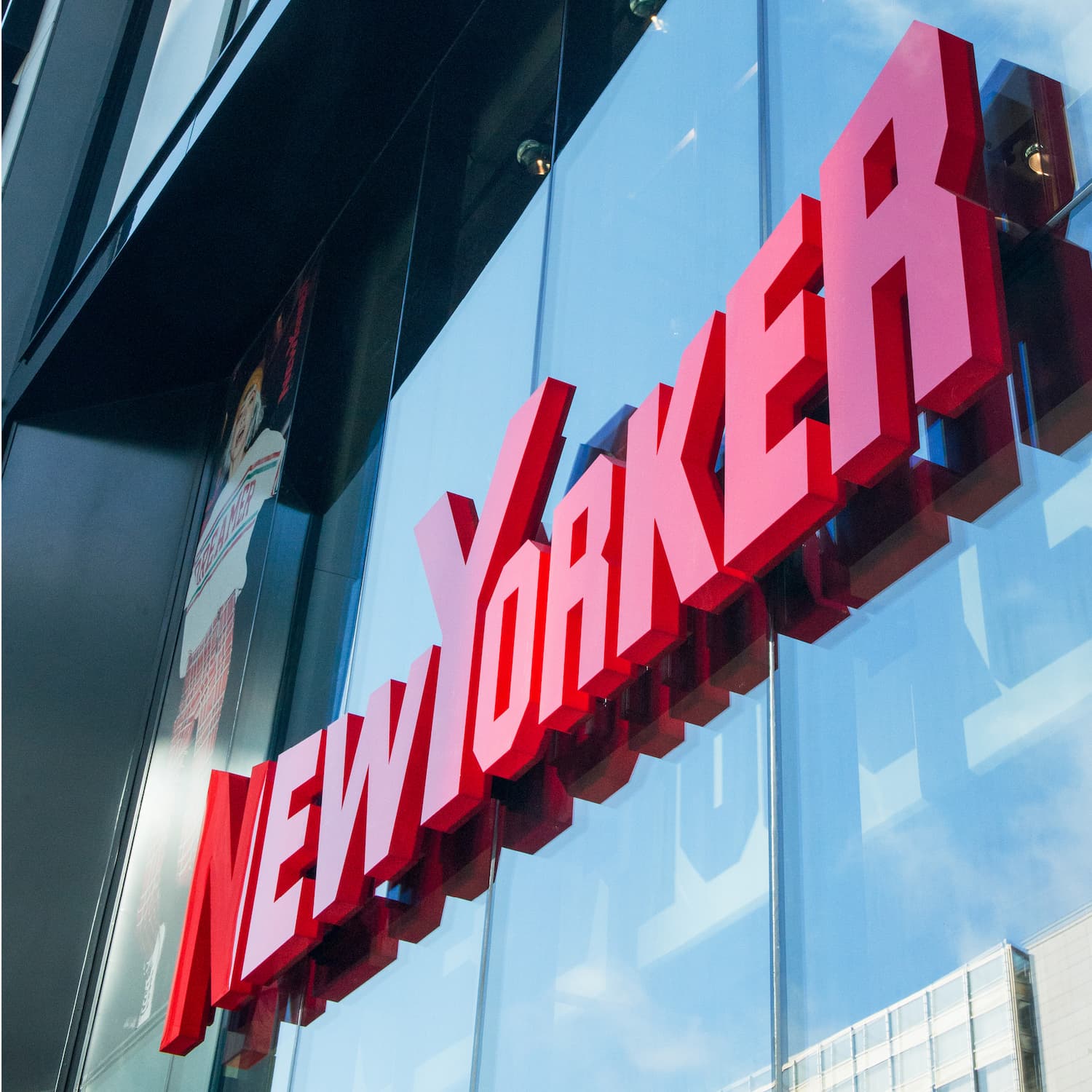 HISTORY
AT A TIME WHEN A LITER OF REGULAR GASOLINE COST 53 PENNIES IN GERMANY AND HOT PANTS WERE THE ABSOLUTE TREND, OUR COMPANY'S FOUNDERS DECIDED TO OPEN A JEANS STORE. THAT WAS 1971, AND THAT YEAR BECAME THE CORNERSTONE OF THE NEW YORK SUCCESS STORY.
1971
In October, the first store opened in Flensburg under the name "Jeans Shop Number One".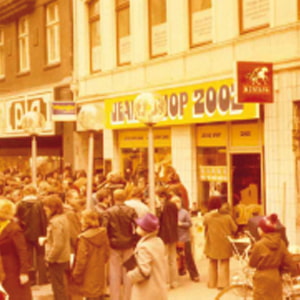 1976
In October, the first store opened in Braunschweig under the name "Jeans House".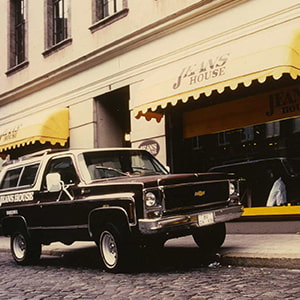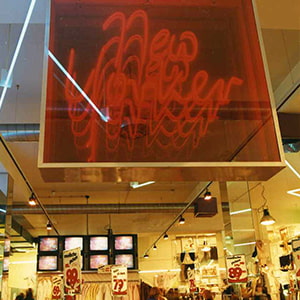 1982
On April 1, the first store opened under the name "NEW YORKER" in Kiel.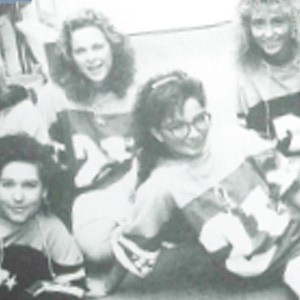 1990
NEW YORKER dresses the first all-German Miss Germany.
1992
First own brand: "FISHBONE"collection.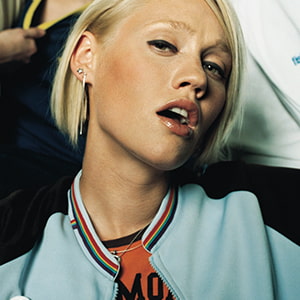 1994
The first foreign NEW YORKER store opened in Linz, Austria.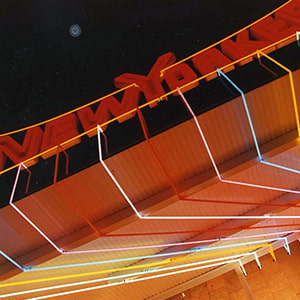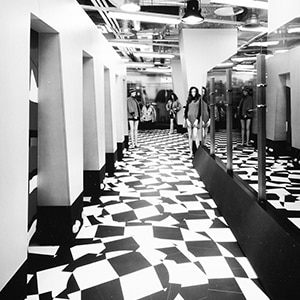 1996
First campaign "The Fab Department Store" on TV and in the cinema.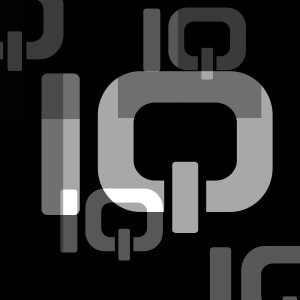 1997
Launch of the own brand "IQ".
1998
Launch of the own brand "ICONO".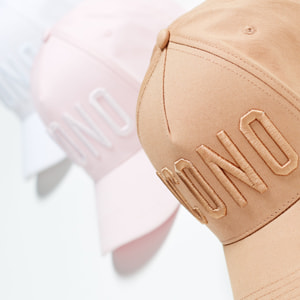 1999
Launch of the own brand "SMOG". The homepage www.newyorker.de goes online. NEW YORKER is at the Loveparade for the first time with its own truck.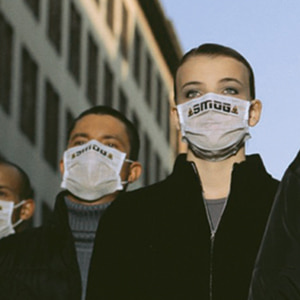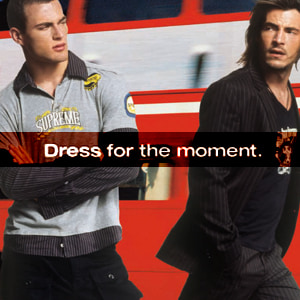 2000
Introduction of the slogan "Dress for the moment".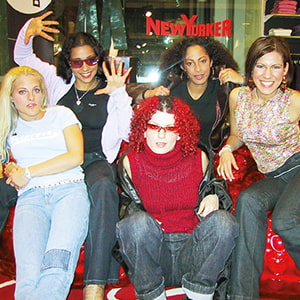 2000
NEW YORKER presented the first Popstars season on TV, from which the internationally successful band "No Angels" emerged as the winner.
2001
Launch of the own brand "AMISU".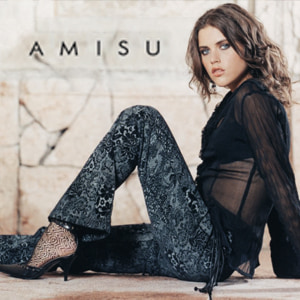 2003
Launch of the own brand "CENSORED".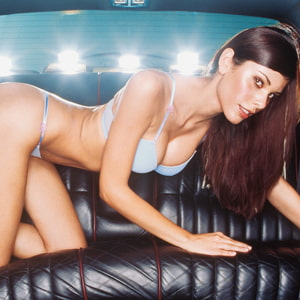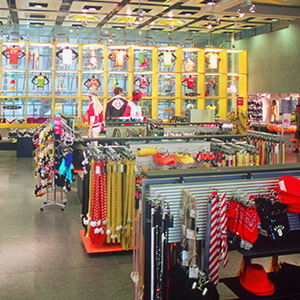 2004
The first NEW YORKER flagship store opened in Prague (Czech Republic) and the largest store to date with 1700 sqm.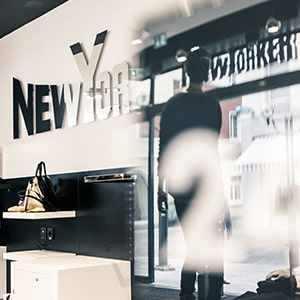 2005
The total sales area of all NEW YORKER stores together reached 200,000 sqm.
2006
The first billion euros in sales was achieved.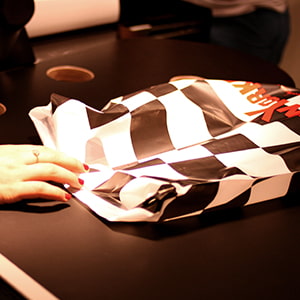 2007
The hiring of the 10,000th employee took place.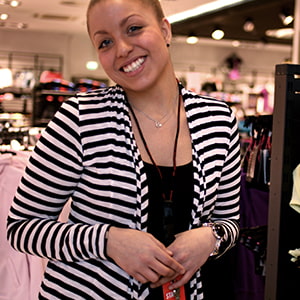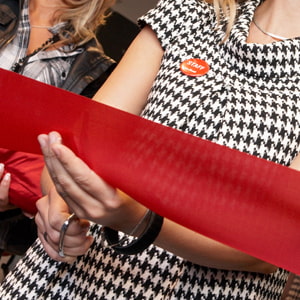 2011
More than 600,000 sq. ft. of retail space. More than 15,000 employees in 32 countries worldwide and opening of the 888th store.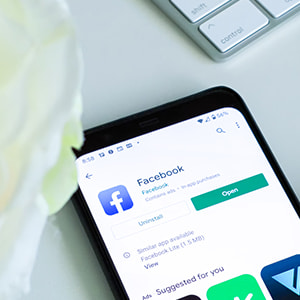 2011
The NEW YORKER Facebook page recorded 1,000,000 friends.
2013
With more than 10,000 participants, NEW YORKER hosts the world's longest breakdance hand wave in Braunschweig.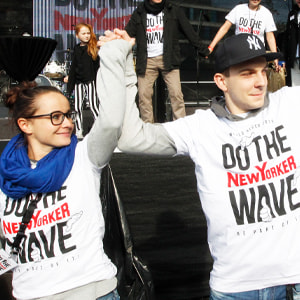 2015
Launch of the own brand "NEW YORKER ATHLETICS".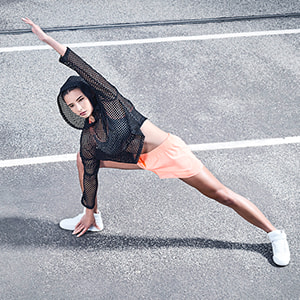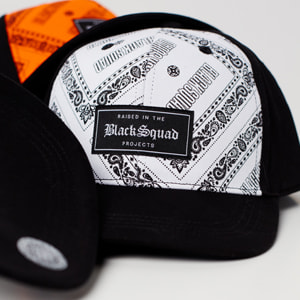 2016
Launch of the own brand "BLACK SQUAD".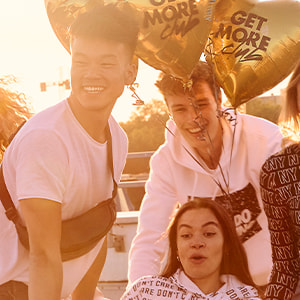 2019
With the Get more Club, NEW YORKER creates its own digital customer card.
STORES
1971 first store in Germany (Flensburg)
1976 first Store in Braunschweig
1982 1982 first store under the name of "NEW YORKER" in Kiel
>>> NEW YORKER establishes itself throughout Germany <<<
1994 International expansion begins with the opening of the first store abroad (Linz/Austria).
1998 Market entries: Czech Republic, Poland
1999 Market entries: Spain, Hungary
2000 Market entries: Denmark and Slovenia
2004 Market entries: Slovakia, Switzerland
2005 Market entries: Belgium, Croatia, Netherlands, Russia
2006 Market entries: Lithuania, Latvia
2007 Market entries: Estonia, France, Saudi Arabia, Sweden, Serbia, Romania, United Arab Emirates
2008 Market entries: Bosnia-Herzegovina, Bulgaria
2009 Market entries: Italy, Portugal
2010 Market entries: Luxembourg, Macedonia, Montenegro
2011 Market entries: Kazakhstan, Ukraine
2012 Market entries: Finland, Norway, Azerbaijan, Georgia, Armenia
2013 Market entries: Qatar, Morocco
2018 Market entries: Iceland, Kosovo
2019 Market entries: Albania, Belarus
2020 Market entries: Egypt, Moldova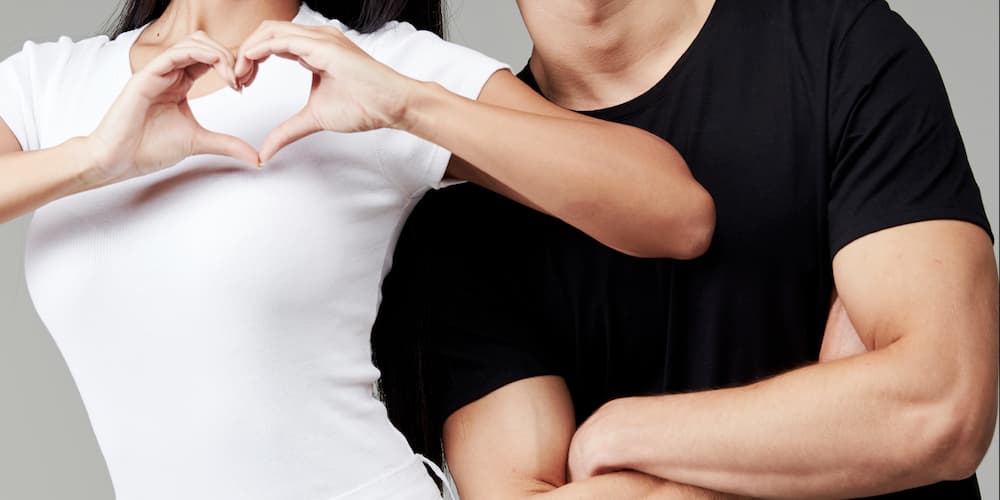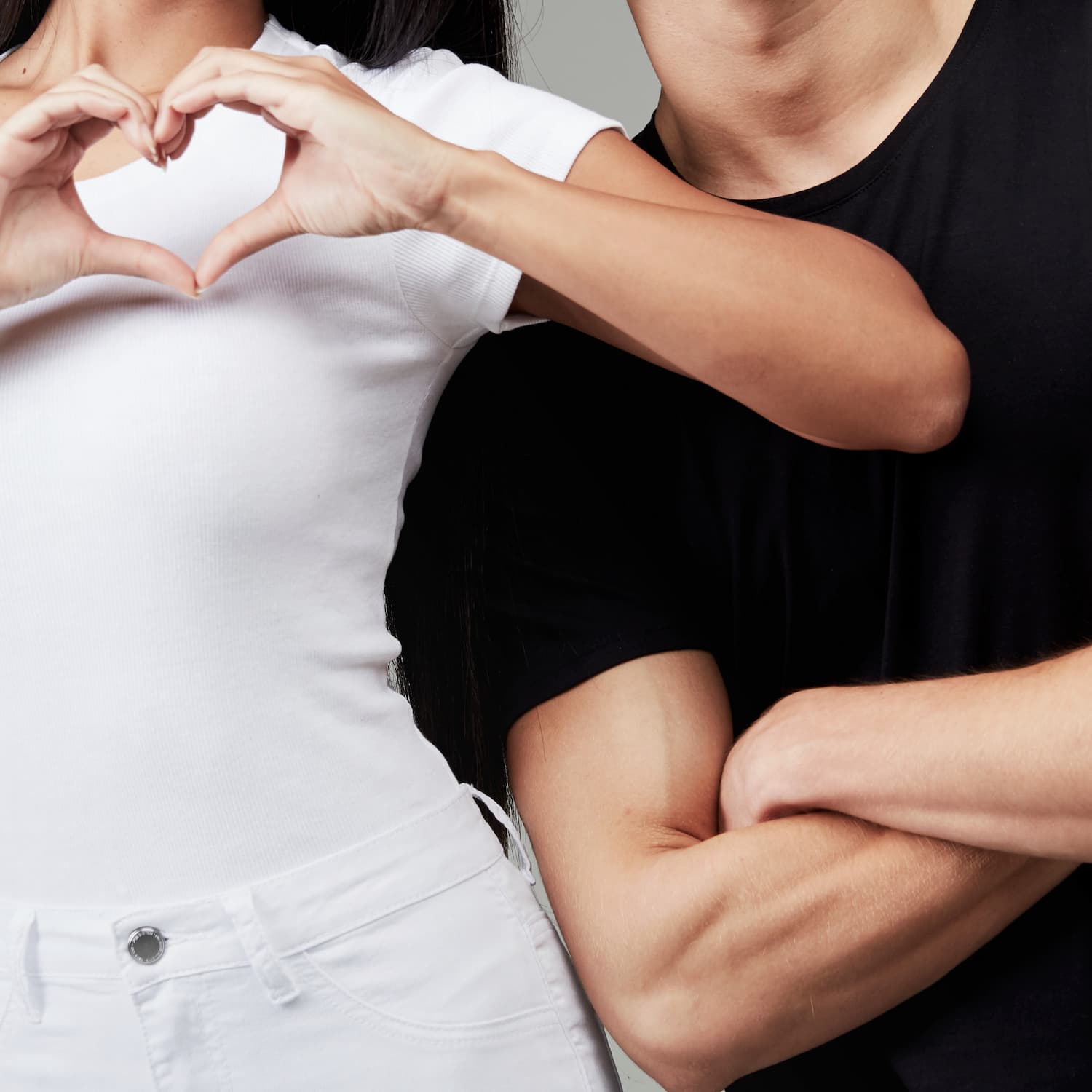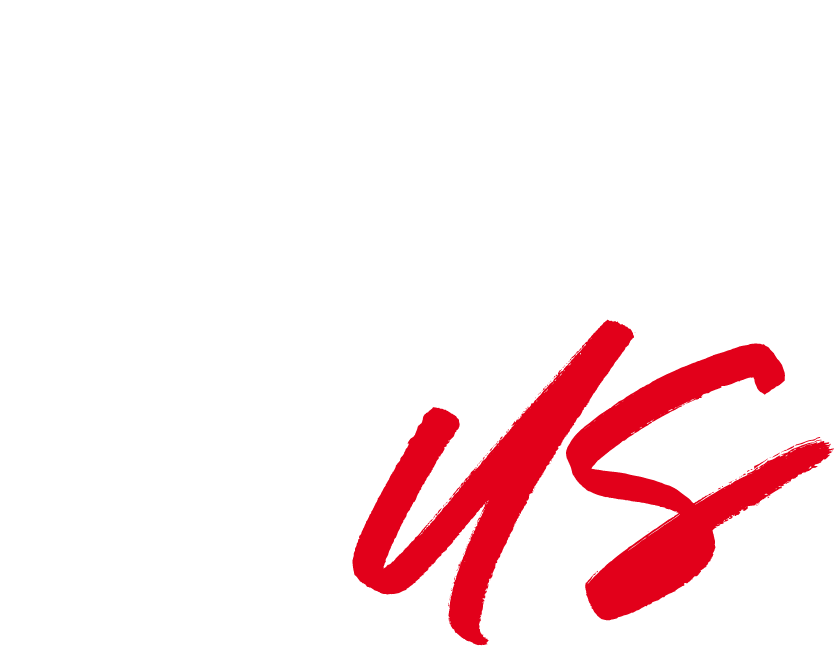 We are looking for employees with passion, the courage to innovate, and a love of creativity, who drive us forward with their personality and enthusiasm and constantly inspire us anew. Uncomplicated, inspiring and always ready to dive into new worlds and live every moment. Are you looking for an entry in an attractive and dynamic company where you can make a difference every day? Then start your career now in one of the most beautiful industries in the world!
Collaborative marketing
What else do we have to offer?
Quite simply: We offer you the ideal environment for your campaign! Our top locations, our young target group and the high customer frequency - these are just some of our many advantages. Over time, our stores have evolved from pure retail spaces to a world of experience with lifestyle and entertainment factor - complemented by our creative and flexible online platform as well as digital media.
The NEW YORKER advertising spaces are always popular with partners, as they promise a high reach, deliver target group accuracy and we can offer you flexible expansion options. Whether music themes, movies, DVDs, games, books or lifestyle products - we have a high-reach basis for effective ambient marketing. Have we made you curious? Then feel free to contact us at any time at service@newyorker.de
We will be happy to show you how we can realize your concept and how this option perfectly complements your existing media planning!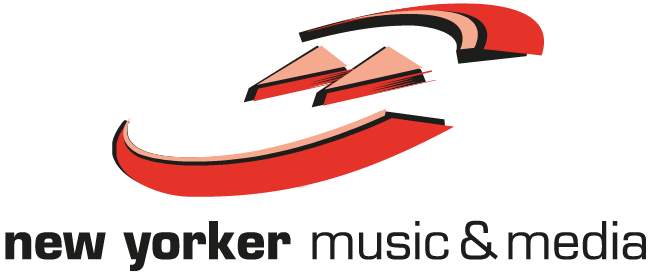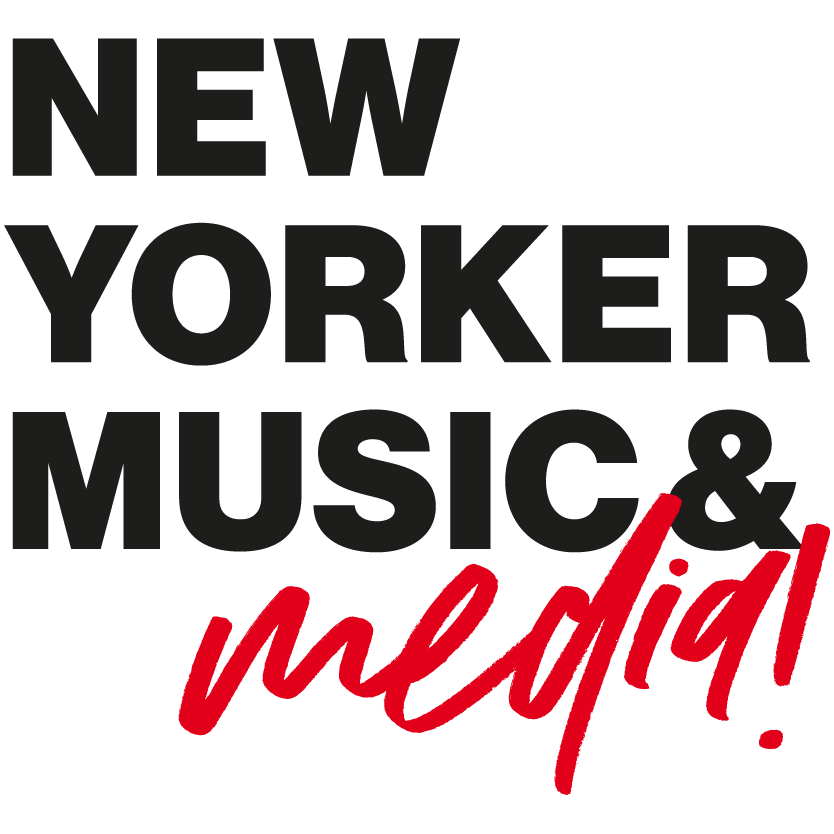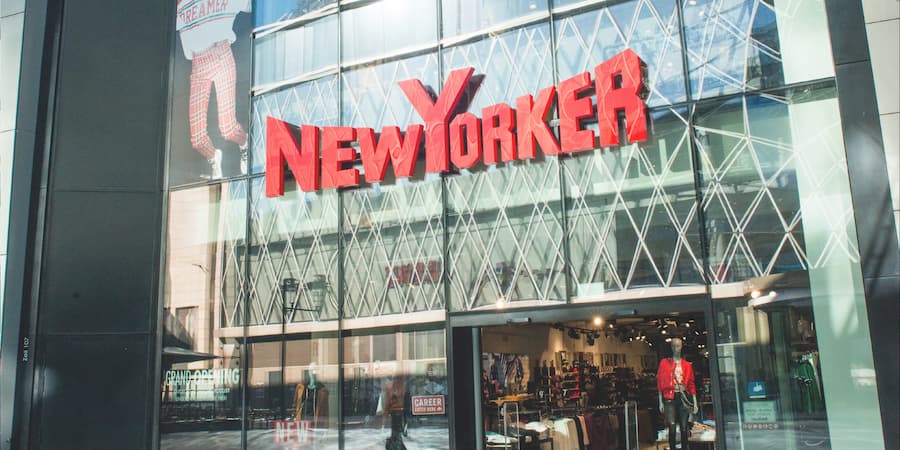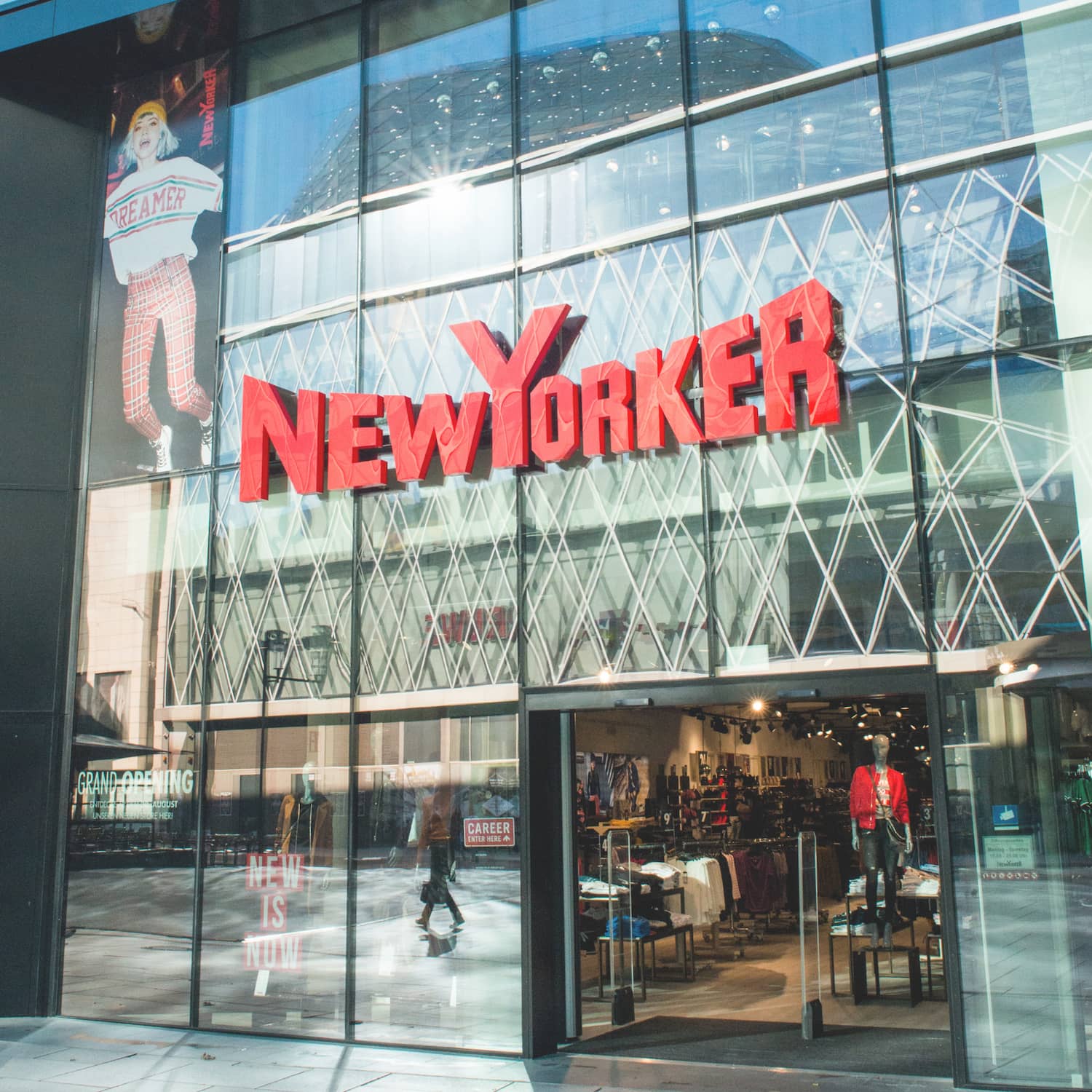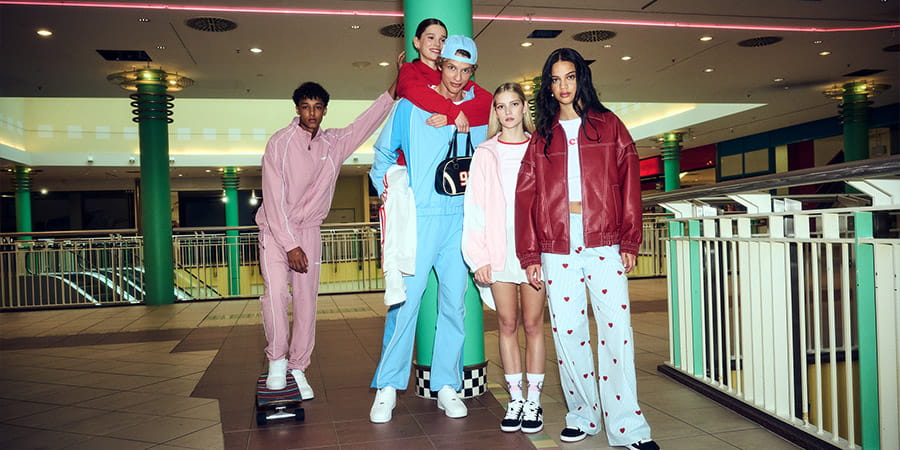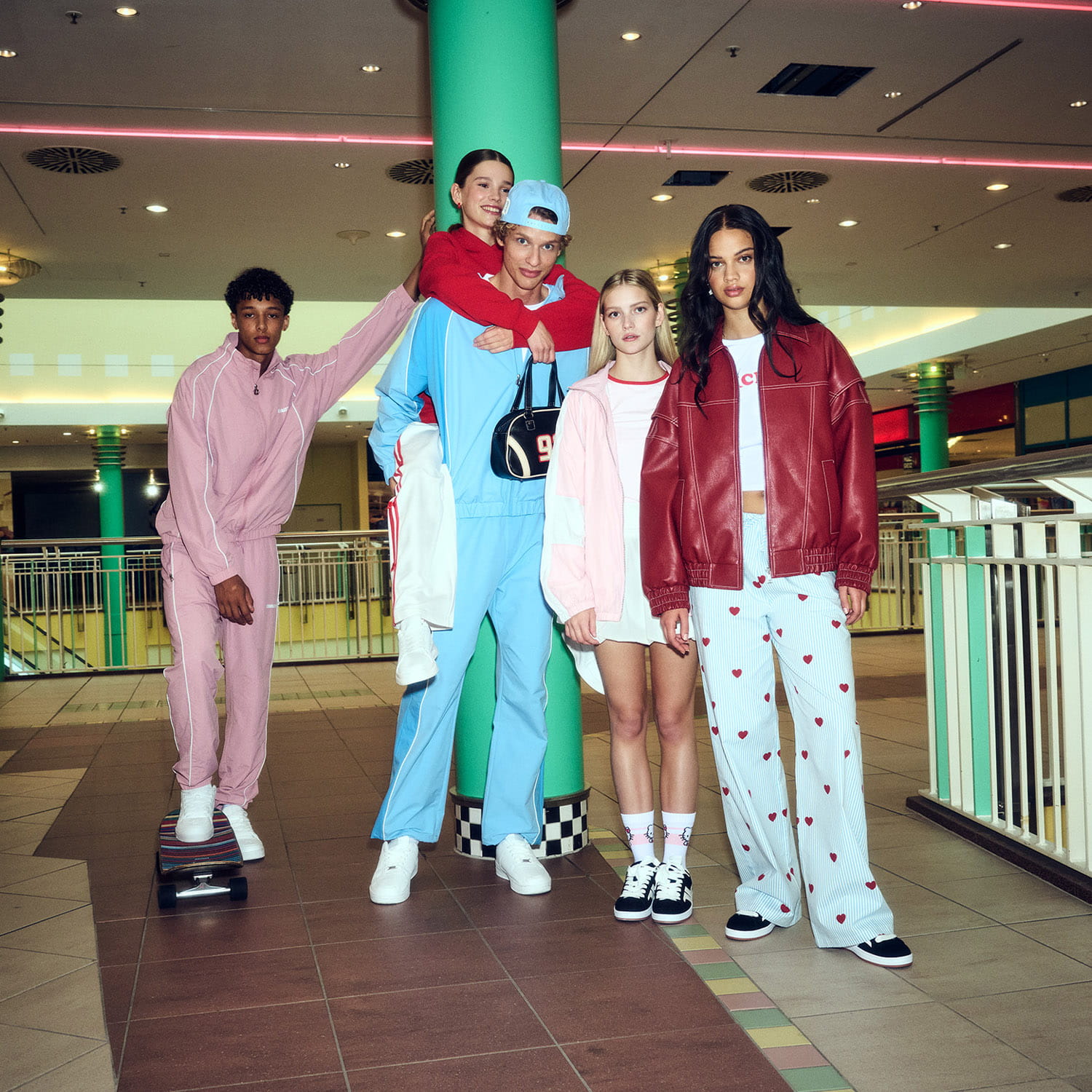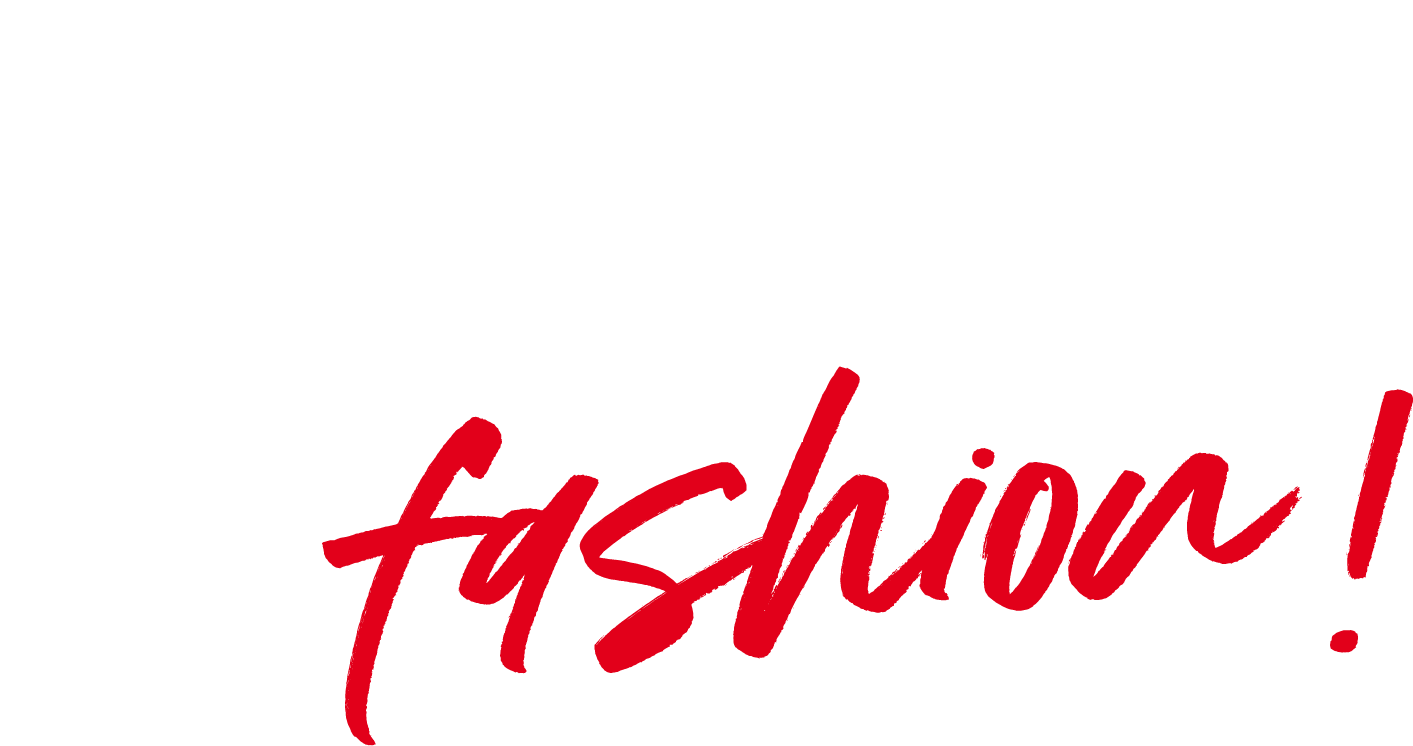 We make fashion for the young and the young at heart. Without losing sight of the people involved. Outside of our stores as well: commitment to social, sports and cultural projects is a fundamental aspect of our corporate culture. NEW YORKER supports young and socially disadvantaged people through scholarships, donations and grants in the areas of music, sport, culture and education.
Sponsoring
Sports, art and culture as well as, most importantly, the enjoyment of these are high on the agenda at NEW YORKER. That is why we sponsor sporting events, tournaments and teams as well as cultural educational establishments.
As a sponsor, we help people and organisations by providing money, resources and services in connection with contractually specified services in return. Please direct sponsorship enquiries to the NEW YORKER sponsorship team: service@newyorker.de
As a donor, we support projects and people by providing money and resources so that we can help contribute to social development. Please direct related enquiries to service@newyorker.de
social commitment
OUR HEART BEATS – NEW YORKER is deeply committed to shouldering its social responsibility.
#LAUTERWERDEN (2020):
Donation for supporting live crews and artists during the covid-19 pandemic
"Ein Herz für Kinder" (2018):
1 million euros
services for children and young people (2016):
500.000 euros for the RTL donation drive
earthquake victims in Haiti (2010):
1 million euros + T-shirt collection, with the proceeds of this going to help the people affected
Pakistan's flood victims (2010):
1 million euros
services for children and young people (2010):
1 million euros for the relief fund
Ongoing support:
BAD Gliesmarode, Braunschweig
NEW YORKER FOUNDATION
We set up our own foundation, the 'NEW YORKER Stiftung. Friedrich Knapp' in 2008 to pool our financial support effectively.
It is committed to promoting the cultural education of socially disadvantaged children and young people. The foundation makes it easier for young people in our home region of Braunschweig to access art and culture and play music. Enquiries regarding the foundation: service@newyorker.de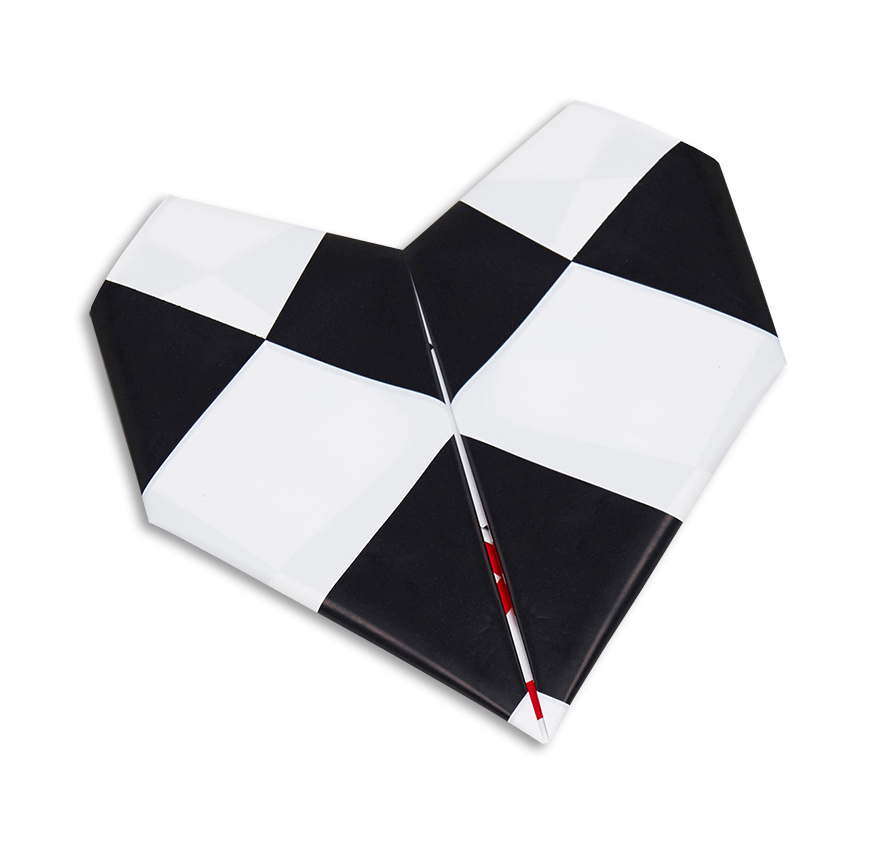 LET US KNOW YOUR VIEWS! What do you like about
NEW YORKER? How can we improve? Write to us with your views. We look forward to receiving praise and criticism, suggestions, tips, wishes and ideas as to how we can become even better for you.
Currently NEW YORKER has no online store. We want to offer you not only the latest trends, but also the ultimate shopping experience!
Please note that job applications and invoices won' t be answered through the form.
Thank you for taking the time to give your opinion of NEW YORKER! Our team will process your message shortly.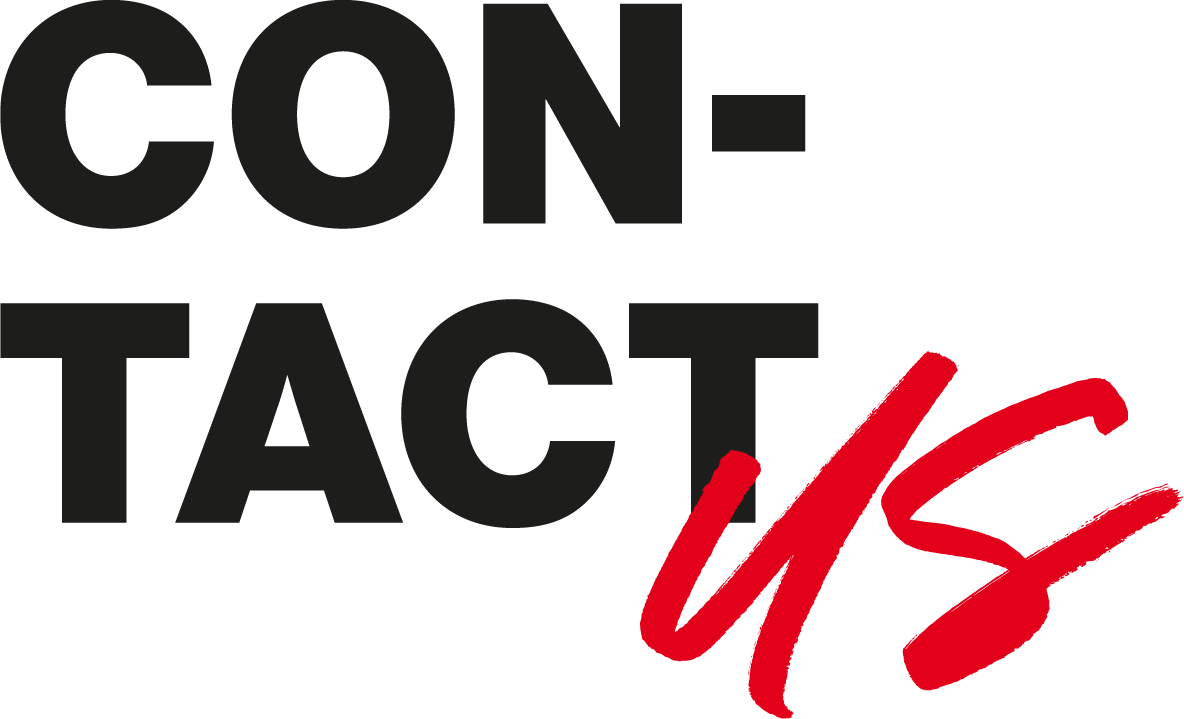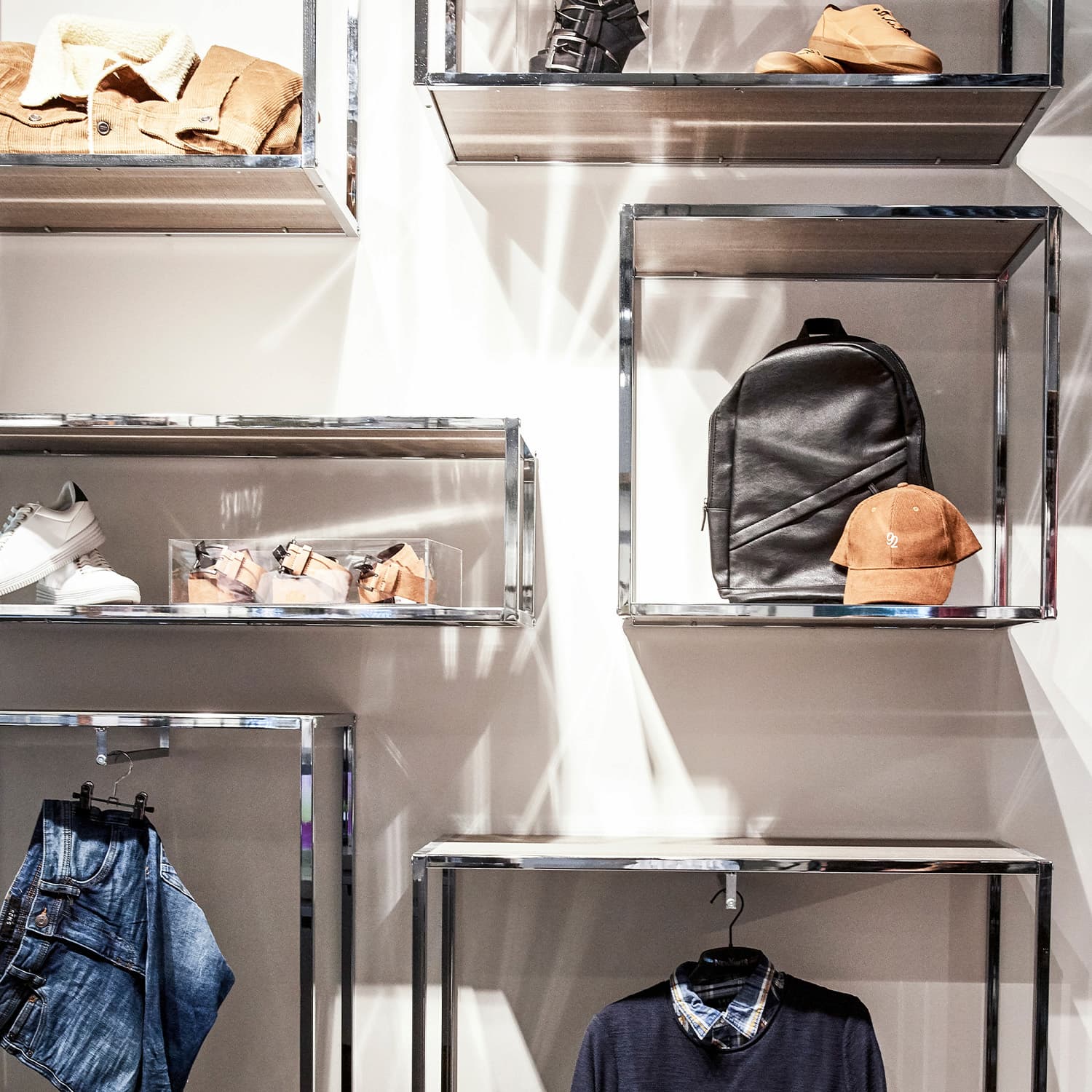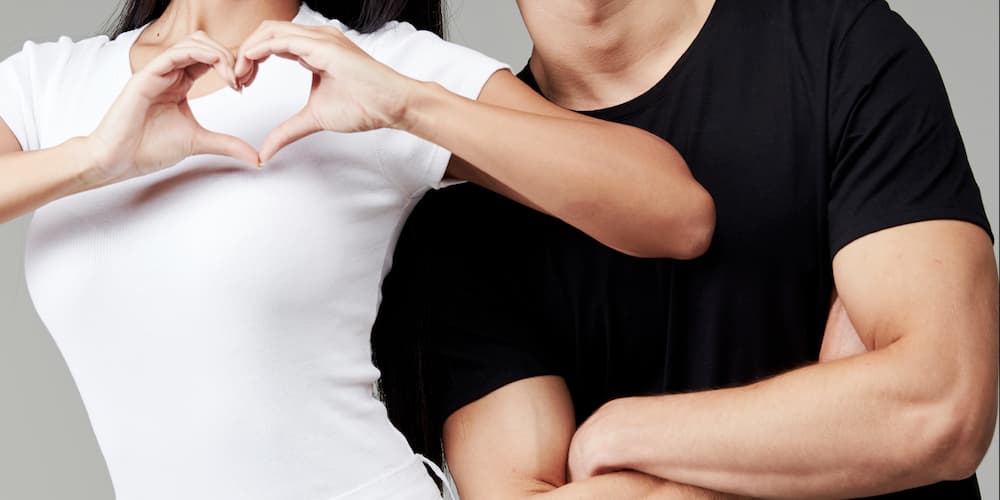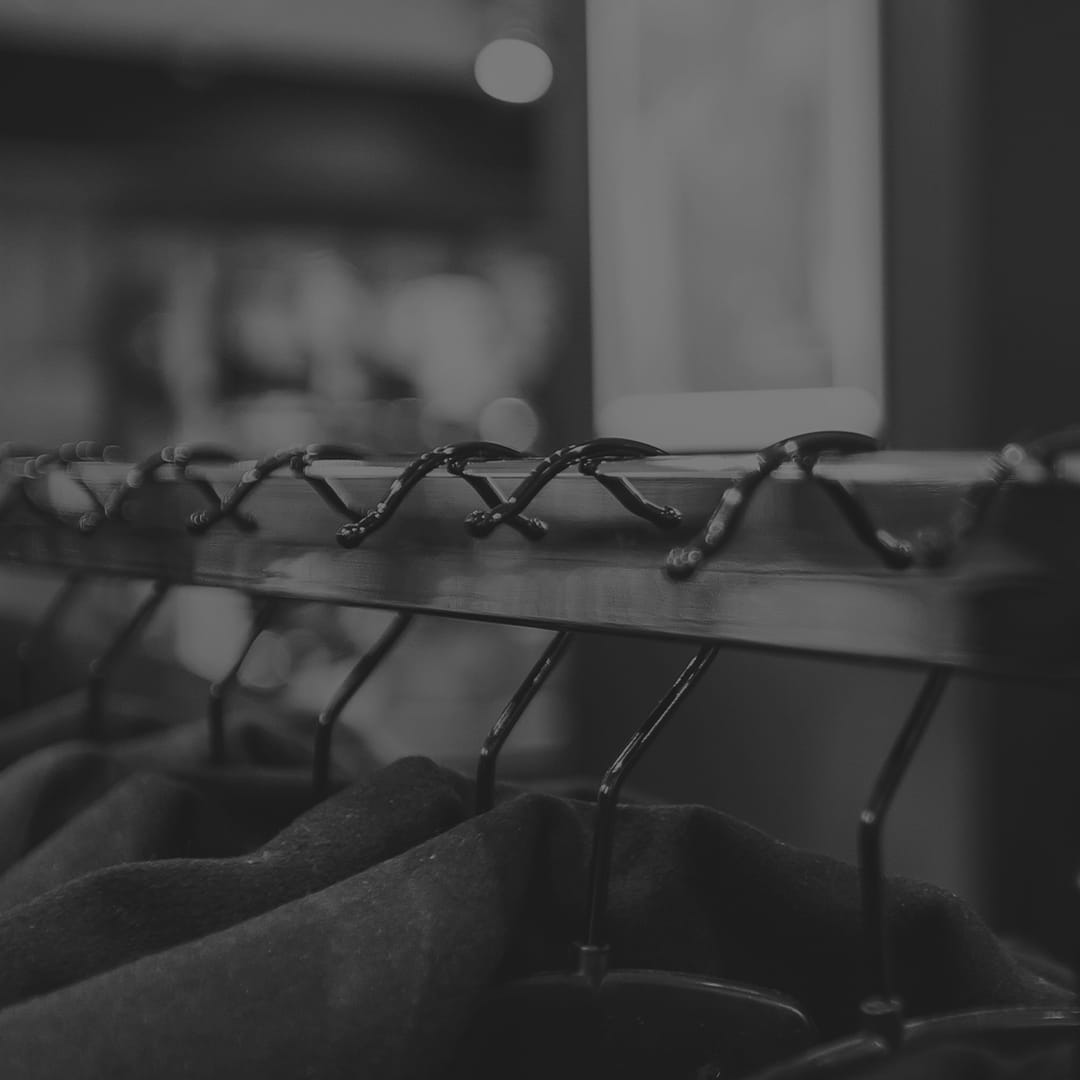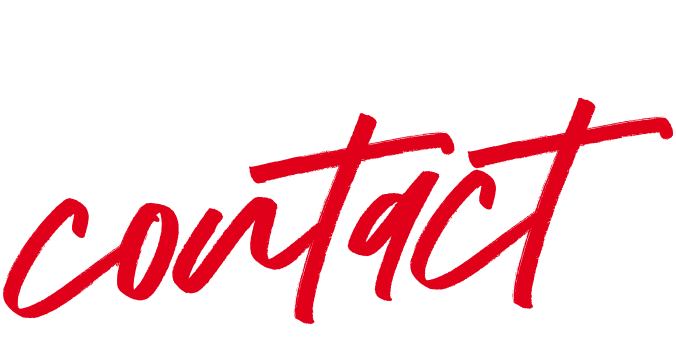 Our press department will be happy to provide journalists with further information.
Please send press inquiries to:
press@newyorker.de
Please understand that other inquiries will not be answered via this e-mail address.
NEW YORKER stands for care and transparency. The satisfaction and well-being of our customers and employees is our top priority. Whether you have a problem at your workplace or would like to report an incident in one of our stores - at NEW YORKER, you will be heard.
That's why we want to give you the opportunity to report an incident or make suggestions for improvement with the help of our "NEW YORKER HINTS" tool. If you wish, an option to upload files is provided. You can also decide whether you would prefer to remain anonymous or provide your contact details.
As soon as you have submitted your feedback, you will receive a 16-digit key code, which you can use to check the status of your feedback at any time.
All incidents and suggestions for improvement are treated strictly confidentially and in accordance with the applicable data protection guidelines.
For more information on the process of submitting and handling incidents, please see our Rules of Procedure.
For customer complaints or claims, please contact our customer service. You can reach them at service@newyorker.de